This is not a place to ask general questions about the Crusades
Welcome to the Royal Court!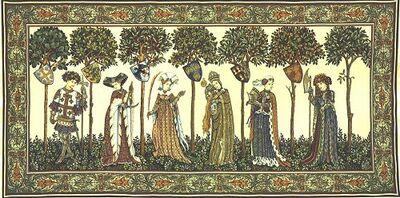 The Royal Court is a site-wide discussion area meant for topics concerning the Crusades Wiki and its articles. Please feel free to post questions, suggestions, and comments not related to specific topics. Questions related to specific topics should be asked on the talk page for that article.
The Crusades Wiki is not a general discussion board. Crusades questions may be asked at the Knowledge Bank or referred to an external history forum. Off-topic posts are subject to deletion.
For live Crusades Wiki support and general discussion about the Crusades Wiki, you can also try our official chat room. See Crusades Wiki:IRC for details.
For common questions such as "What is the Crusades Wiki?", "How do I upload an image?" or "How do I create a userbox?", please check the Crusades Wiki's FAQ and our help pages first.
View recent changes for this forum
---
<createbox>

break=no prefix=Forum: preload=Template:Rctop/preload buttonlabel=Add new topic

</createbox>